Our Director Jon Gibbins is one of two University of Sheffield academics (alongside Dr Claire Corkhill), to be appointed as independent experts to the Energy Working Group of the Green Taxonomy Advisory Group, assisting BEIS and HM Treasury with the development of policy to support net zero carbon by 2050.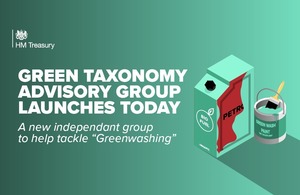 The Green Technical Advisory Group (GTAG) will oversee the Government's delivery of a "Green Taxonomy" – a common framework setting the bar for investments that can be defined as environmentally sustainable.
The Green Taxonomy will help clamp down on greenwashing – unsubstantiated or exaggerated claims that an investment is environmentally friendly – and make it easier for investors and consumers to understand how a firm is impacting the environment.
An Energy Working Group (EWG) was established as part of the GTAG to provide advice on key technologies such as hydrogen, carbon capture, utilisation and storage, and how to address nuclear power in the Taxonomy – a key element of the UK's net zero plans.
The Energy Working Group is led by Chief Scientific Advisor for the Department of Business, Energy and Industrial Strategy, Professor Paul Monks, who was a keynote speaker at our recent conference. Dr Corkhill and Prof Gibbins make up two of twelve members of the committee, and are joined by other academics and energy, finance and business experts.
Jon said: "Decisions made in establishing a green taxonomy are likely to have long-term effects on investment.  The UK's clear focus on achieving net zero GHG emissions by 2050 is likely to lead to a robust approach that can set an example for the rest of the world."
See the full membership here, more on the news story from the Treasury here and news from the Energy Institute here.
Latest News